Graduate Programme
Welcome aboard the SMBC Aviation Capital Graduate Programme. Every year, we select a small number of high-flying graduates looking for opportunities in the fast-paced, global and dynamic business of aircraft leasing.
A programme for high fliers
Our graduates are given real responsibility and direct involvement in major projects as well as the opportunity to work with transaction team members. As you learn about the different parts of our organisation, you will also develop important relationships and build career enhancing skills all of which will allow you to make a real and immediate impact on our business. 
We are looking for natural leaders who are also team players, with a determination to succeed.
Applications are open to postgraduate and final-year undergraduate students. Your particular academic focus is not important, but it would help to have an interest in financial markets and to share our enthusiasm for aviation.
In addition to our standard 2 year programme, we also offer graduates the opportunity to specialise in the areas of Accountancy or Law. These 3 year programmes are delivered in partnership with ACCA and The Law Society giving you the opportunity to gain your professional qualification whilst working in the exciting world of aircraft leasing.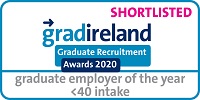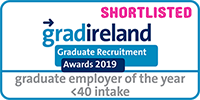 What we offer at a glance
In addition to a first class opportunity to work with one of the leading aircraft leasing companies in the world, our core benefits include:
Buddy and Mentor support
Learning and development programme
Competitive starting salary
Health Insurance Scheme
Active CSR programme
Sports and Social Committee
24 annual leave days
Applications for our 2024 Graduate Programme are now closed.
Key stages of the application process:
26th September 2023 - Stage 1: Candidates asked to complete online application form and assessment
5th November 2023 – Applications Close
November 2023 – January 2024: If your application is successful, you will be invited to participate in some or all of the following –
Stage 2: Online assessment and video interview
Stage 3: Assessment centre
Stage 4: Face to face interview
February 2024 - March 2024: Offers made to candidates
September 2024: Successful graduates begin programme