News — 2021
SMBC Aviation Capital announces delivery of 100th aircraft to Volaris
16/12/2021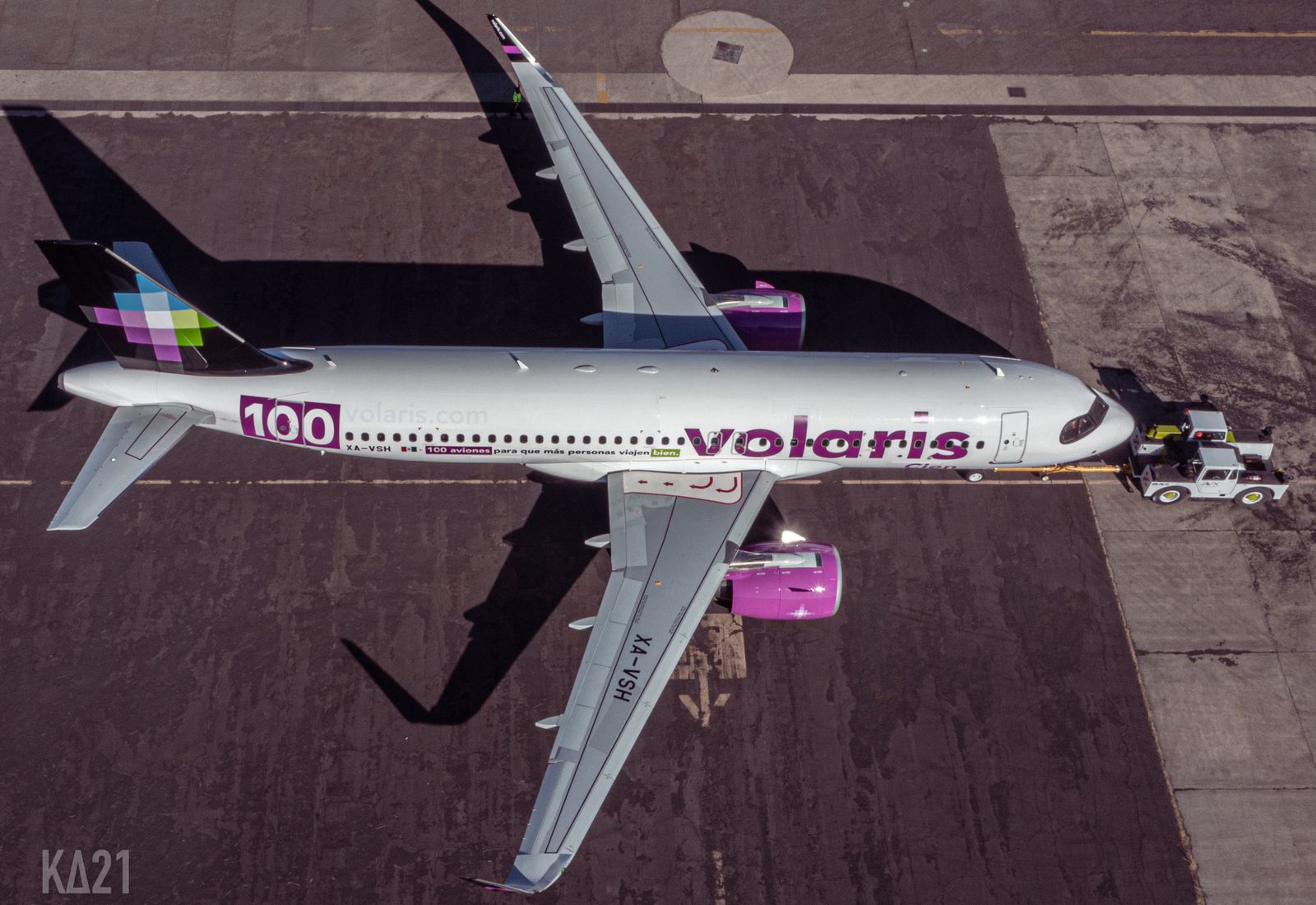 Dublin 15th December 2021: SMBC Aviation Capital, one of the world's leading aircraft leasing companies, today announces that it has concluded the delivery of one (1) A320neo aircraft with Concesionaria Vuela Compañía de Aviación, S.A.B. de C.V. ("Volaris"), one of the Mexico's leading low-cost carriers.
This is the 100th aircraft to be delivered to Volaris, which was founded in 2006, whose fleet is comprised of Airbus A320 family aircraft. The A320neo (MSN 10425) was delivered to the airline on 14th October 2021.
Barry Flannery, Chief Commercial Officer, SMBC Aviation Capital said: "We are delighted to deliver the 100th aircraft to Volaris, with the addition of an A320neo complementing its young and fuel-efficient fleet. This is the latest agreement in a longstanding partnership we have with Volaris, after SMBC Aviation Capital became one of the first lessors to deliver aircraft to the airline in early 2007. We are proud of the relationship we have developed with Volaris over the last 15 years and we look forward to continuing that relationship in the future. The transaction demonstrates that there is growing demand from customers for SMBC Aviation Capital's young, fuel efficient narrow body aircraft as the global aviation industry recovers from the pandemic."
Volaris' current fleet consists of 100 aircraft serving over 183 destinations throughout the U.S., Mexico, South and Central America.
Enrique Beltranena, president and CEO, Volaris commented: "This agreement is a milestone for Volaris, with 100 of the youngest and most fuel-efficient aircraft now composing our fleet. With the support of SMBC Aviation Capital over the last 15 years, we have been able to rapidly expand our fleet to serve customers across the Americas. This delivery reaffirms how Volaris prides itself on ensuring passengers have the best flying experience possible in the most modern technology aircraft available on the market."
SMBC Aviation Capital's current fleet consists of over 730 owned managed and committed aircraft, of which 61% are the latest technology, fuel efficient aircraft types. For the financial year ending 31 March 2021, SMBC Aviation Capital closed $3bn of new sale and leaseback transactions.
-ends-
For more information, please contact:
Conor Irwin, SMBC Aviation Capital, Mobile: +353 87 3816106
Richard Webster-Smith, Finsbury Glover Hering, Mobile: +44 7796 708 551
Theo Davies-Lewis, Finsbury Glover Hering, Mobile: +44 7920 084 746
 
Note to Editors
About SMBC Aviation Capital  
Based in the IFSC in Dublin Ireland, SMBC Aviation Capital is one of the world's leading aircraft operating lease companies. In operation since 2001, SMBC Aviation Capital has a fleet, comprising over 730 owned, managed and committed aircraft.  Established in 2001, the company was acquired in 2012 by a consortium comprising of two of Japan's biggest companies SMFG and Sumitomo Corporation. SMBC Aviation Capital has a strong capital position and holds the joint highest credit rating out of all aircraft leasing companies, reflecting the long-term strength of its business.
 For further information go to https://www.smbc.aero/