News — 2022
SMBC Aviation Capital Completes Acquisition of Goshawk Management Ltd.
21/12/2022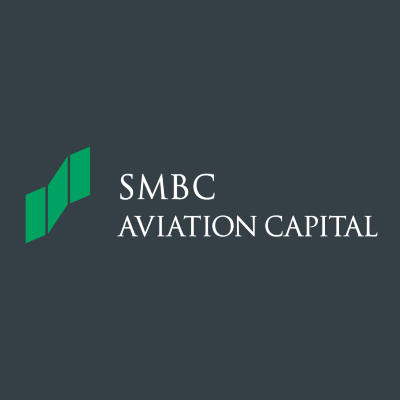 Dublin, December 21, 2022: SMBC Aviation Capital, one of the world's leading aircraft leasing companies, today announced the completion of the acquisition of Goshawk Management Ltd and associated corporate assets (together "Goshawk"), the Dublin-based global aircraft lessor.
The acquisition creates the second largest global player by number of aircraft and the largest Japanese-owned aircraft lessor. The enlarged business benefits from a best-in-class portfolio focused on new technology narrowbody aircraft and an industry leading funding advantage uniquely positioned to capitalise on opportunities presented by the strong recovery in the sector.
The combined business has a portfolio of over 700 owned and managed aircraft and additional orders from Boeing and Airbus comprised exclusively of over 240 new technology narrowbody aircraft.
Peter Barrett, Chief Executive Officer, SMBC Aviation Capital said, "Today marks the beginning of a new era for SMBC Aviation Capital as a global leader in aircraft leasing. This combination brings together two strategically aligned and complementary businesses and will allow us to provide a broad range of innovative solutions to our combined customer base, support the transition of the sector to new technology aircraft and deliver significant value to our shareholders. We are pleased to welcome our new colleagues to the SMBC Aviation Capital team and look forward to working together on the considerable opportunities ahead of us."
The transaction was originally announced in May 2022, with SMBC Aviation Capital agreeing to acquire Goshawk for an enterprise value of $6.7bn. The enlarged SMBC Aviation Capital features a single corporate holding structure incorporated in the Republic of Ireland, with headquarters in Dublin.
For more information, please contact:
Conor Irwin, SMBC Aviation Capital                        +353 87 381 6106
Dara O'Sullivan, SMBC Aviation Capital         +353 86 021 0135   
Charles O'Brien, FGS Global                                           +44 20 7251 3801
Richard Webster-Smith, FGS Global             +44 20 7251 3801
For Investor enquiries, please contact:
Mark Allen, SMBC Aviation Capital                         +353 87 226 3622
Note to Editors
About SMBC Aviation Capital 
Based in the IFSC in Dublin Ireland, SMBC Aviation Capital is the second largest aircraft operating lease company globally, with an owned, managed and committed fleet of over 940 aircraft. The company focuses on the most technologically advanced, fuel efficient and narrowbody aircraft types, providing customers across the globe with the aircraft they need to successfully grow their businesses. Established in 2001, the company was acquired in 2012 by a consortium comprised of two of Japan's biggest companies SMFG and Sumitomo Corporation. For additional information, please visit SMBC Aviation Capital's website at https://www.smbc.aero/ 
Today marks the beginning of a new era for SMBC Aviation Capital as a global leader in aircraft leasing
Peter Barrett, Chief Executive Officer, SMBC Aviation Capital