News — 2023
SMBC Aviation Capital closes $150 million sustainability-linked loan facility
16/10/2023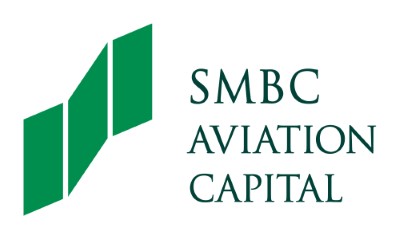 Dublin, 16th October 2023: SMBC Aviation Capital ('the Company') has closed a $150 million unsecured bilateral loan facility with Bank of Communications (Hong Kong) Limited. 
This funding will be used for general corporate purposes. The terms of the 5-year facility reflect SMBC Aviation Capital's status as one of the highest rated, Investment Grade aircraft lessors.
The loan facility is the first sustainability-linked financing instrument established by SMBC Aviation Capital, with terms of the facility linked to the Company's future performance against two sustainability-linked Key Performance Indicators (KPIs) - carbon intensity of its owned fleet and gender diversity across currently under-represented levels of seniority in the business.
Morningstar Sustainalytics, a globally recognized provider of ESG research ratings and data, reviewed SMBC's linked loan and provided an assessment of the alignment with the Sustainability-Linked Loan principles.
Aisling Kenny, CFO of SMBC Aviation Capital said: "We are delighted to announce this transaction today, the first sustainability linked financing we have put in place. Together with our on-going shareholder backing and access to the capital and banks markets, this transaction will support our ability to execute on our growth objectives and further diversify our funding structure."
-ENDS-
For more information please contact:
Conor Irwin, SMBC Aviation Capital  +353 87 3816106
Melanie McAleese, SMBC Aviation Capital + 353 87 098 4064        
Richard Webster-Smith, FGS Global  +44 20 7251 3801
Note to Editors
About SMBC Aviation Capital  
Based in the IFSC in Dublin Ireland, SMBC Aviation Capital is the second largest aircraft operating lease company globally by number of aircraft, with an owned, managed and committed fleet of just under 900 aircraft. The company focuses on the most technologically advanced, fuel efficient and narrowbody aircraft types, providing customers across the globe with the aircraft they need to successfully grow their businesses.  Established in 2001, the company was acquired in 2012 by a consortium comprised of two of Japan's biggest companies SMFG and Sumitomo Corporation.  For additional information, please visit SMBC Aviation Capital's website at https://www.smbc.aero/
You can view SMBC Aviation Capital's ESG Strategy at https://www.smbc.aero/csr
"We are delighted to announce this transaction today, the first sustainability linked financing we have put in place."
Aisling Kenny, CFO of SMBC Aviation Capital