News — 2023
SMBC Aviation Capital closes US$1.5 billion loan facility with the Japan Bank for International Cooperation through shareholder
14/02/2023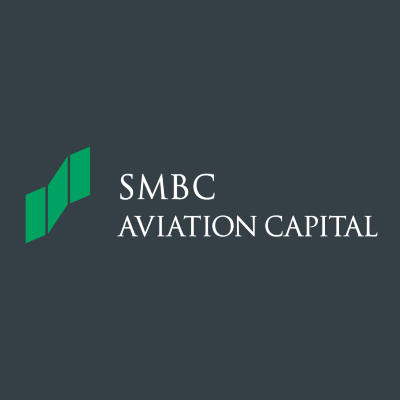 Dublin, 14th February 2023: SMBC Aviation Capital, one of the world's leading aircraft leasing companies, announces today that it has closed a US$1.5 billion loan facility with the Japan Bank for International Cooperation ("JBIC") through one of their shareholders, Sumitomo Mitsui Finance and Leasing Company ("SMFL"). JBIC signed the loan agreement with SMFL who will use these funds to finance SMBC Aviation Capital.

The facility will part-finance SMBC Aviation Capital's recent purchase of Goshawk Management Ltd and associated corporate assets (together "Goshawk").

JBIC is a policy-based financial institution owned by the Government of Japan whose mission is to contribute to the sound development of Japan's international economy and society, and this financing facility promotes the overseas development of Japanese-owned enterprises.
Commenting on the transaction, Aisling Kenny, Chief Financial Officer of SMBC Aviation Capital, said:
"This transaction further strengthens our relationship with JBIC and is a strong endorsement SMBC Aviation Capital's growth objectives, in particular our acquisition of Goshawk.
The transaction was facilitated by our shareholders, the SMBC Group and Sumitomo Corporation, who also played a supportive role throughout the Goshawk acquisition process, highlighting SMBC Aviation Capital's role as a key pillar of the wider Group's international expansion strategy.
Our business is positioned to capitalise on opportunities presented by the strong industry recovery and we are committed to supporting the aviation sector's transition to new technology aircraft while delivering significant value to our shareholders."
Commenting on the transaction, a spokesperson for JBIC said:
"This financing facility maintains and strengthens the international competitiveness of the Japanese aircraft leasing industry", and that "as Japan's policy-based financial institution, JBIC will continue to actively provide financial support for overseas M&A activities of Japanese companies and their overseas business expansion in collaboration with private financial institutions."
SMBC Aviation Capital announced the completion of the acquisition of Goshawk, the Dublin-based global aircraft lessor, for an enterprise value of $6.7 billion on the 21st December 2022.
For more information, please contact:
Conor Irwin, SMBC Aviation Capital                                +353 87 381 6106
Dara O'Sullivan, SMBC Aviation Capital                          +353 86 021 0135   
Richard Webster-Smith, FGS Global                               +44 20 7251 3801
For Investor enquiries, please contact:
Mark Allen, SMBC Aviation Capital                                  +353 87 226 3622
Note to Editors
About SMBC Aviation Capital 
Based in the IFSC in Dublin Ireland, SMBC Aviation Capital is the second largest aircraft operating lease company globally, with an owned, managed and committed fleet of over 940 aircraft. The company focuses on the most technologically advanced, fuel efficient and narrowbody aircraft types, providing customers across the globe with the aircraft they need to successfully grow their businesses. Established in 2001, the company was acquired in 2012 by a consortium comprised of two of Japan's biggest companies SMFG and Sumitomo Corporation. For additional information, please visit SMBC Aviation Capital's website at https://www.smbc.aero/