News — 2023
SMBC Aviation Capital Places Order for Additional 60 Airbus A320neo Family Aircraft
21/11/2023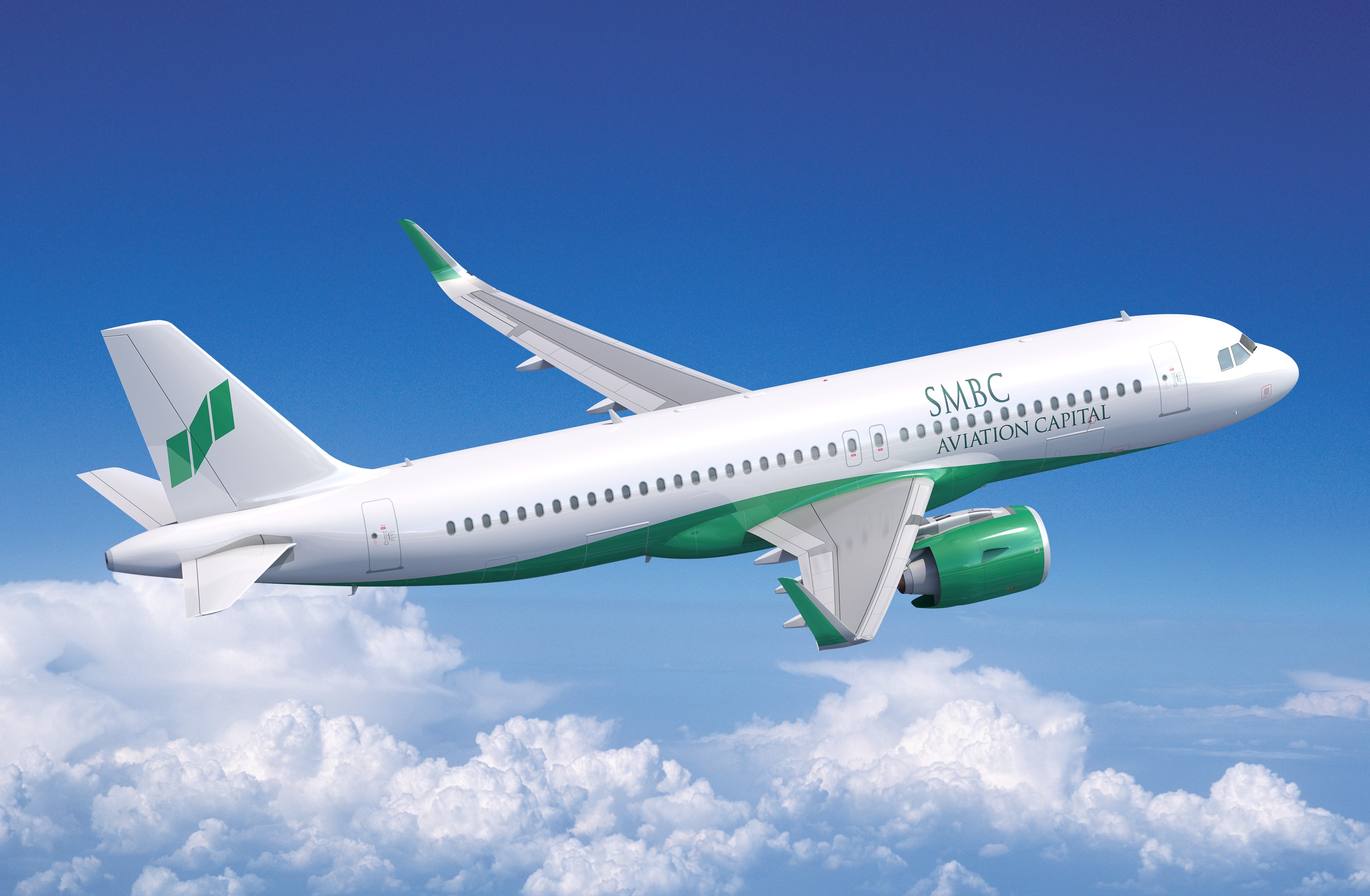 Order underscores SMBC Aviation Capital's commitment to meet strong customer demand for technologically advanced, fuel-efficient aircraft.

Boosts cumulative order book for A320neo and A321neo aircraft to 184.
Dublin, 21 November 2023: SMBC Aviation Capital and Airbus today announced an order for an additional 60 Airbus A320neo family aircraft. The new order takes the international aircraft leasing company's cumulative firm order book for the A320neo and A321neo to 184.
The 60 additional aircraft order ensures SMBC Aviation Capital has a delivery pipeline of A320neo and A321neo aircraft through to 2031.
"This transaction is further testament of sustained global demand for technologically advanced, fuel-efficient aircraft, and comes amidst the continuing strong recovery in air travel worldwide," said Peter Barrett, CEO of SMBC Aviation Capital. "With sustainability and operational efficiency remaining key priorities for our customers, we anticipate even greater demand for aircraft such as the A320neo and the A321neo in the years ahead. We look forward to strengthening our valued partnership with Airbus as we help our customers navigate these priorities."
"SMBC Aviation Capital's latest decision to reinvest for the long term in the A320neo Family shows a great confidence and commitment to what is, and is continuing to be, the most successful aircraft programme ever," said Christian Scherer, Chief Commercial Officer and Head of Airbus International. "As one of the world's leading aircraft lessors, SMBC Aviation Capital is committing to its sustainable aviation roadmap through the world's most efficient single aisle products. We very much appreciate our working relationship with SMBC and thank them sincerely for their continued confidence."
The A320neo Family incorporates the latest technologies including new generation engines, Sharklets and aerodynamics, which together deliver a 20 percent lower fuel burn and CO2 emission saving, and 50 percent noise reduction.
-ENDS-