News — 2023
SMBC Aviation Capital results for the full year ended 31 March 2023
25/05/2023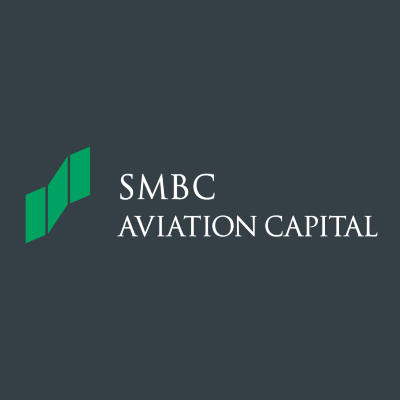 Dublin, 25 May 2023: SMBC Aviation Capital, one of the world's leading aircraft leasing companies, today announced its results [1] for the full year ended 31 March 2023.
FY2022 Highlights – Market recovery and robust demand for assets 
- Strong and improving full year performance with profit before tax of $341m generated in FY 2022
- Integrated 71 aircraft into fleet, equating to over $3.3bn of organic asset growth
- Delivered a strong year for aircraft trading, closing the sale of 36 aircraft
- $24bn total assets 
- Portfolio comprising 63% new technology aircraft by NBV
- Available liquidity of $9bn at year end 
- Closed $2.1bn facility with Japan Bank for International Cooperation and $2.54bn syndicated facility with 32 global banks
- Closed acquisition of Goshawk, cementing position as a market leader
Commenting on the company's performance, Peter Barrett, CEO, SMBC Aviation Capital said:
"SMBC Aviation Capital has further strengthened its competitive position over the last 12 months, and we are strongly placed to take advantage of the ongoing recovery in the global aviation industry. The global aviation market has fully reopened and air traffic is powering ahead of 2019 levels in many markets, fuelling demand for our assets. With consumers continuing to prioritise spending on air travel, the positive momentum behind the recovery is showing no signs of slowing and, as a result, the global airline sector is firmly on track to return to profitability in 2023.
2022 was a particularly notable year for SMBC Aviation Capital because of our acquisition of Goshawk, which was a milestone transaction that has accelerated our growth and cemented our position as a market leader in the industry. The benefits of the acquisition will become increasingly apparent in the coming periods.
Today, we are a business combining balance sheet scale with a high-quality, narrow body focused asset base and efficient access to capital, which places us in a unique position to deliver strong long-term profitable growth in the years ahead." 
-ENDS-
[1] The financial and non-financial metrics disclosed for the period relate to SMBC Aviation Capital's Irish entity and its subsidiaries
For more information please contact:
Conor Irwin, SMBC Aviation Capital               +353 87 3816106
Dara O'Sullivan, SMBC Aviation Capital        +353 86 021 0135
    
Richard Webster-Smith, FGS Global              +44 20 7251 3801
Theo Davies-Lewis, FGS Global                     +44 20 7251 3801
For Investor enquiries, please contact:
Mark Allen, SMBC Aviation Capital                +353 87 226 3622
Note to Editors
About SMBC Aviation Capital  
Based in the IFSC in Dublin Ireland, SMBC Aviation Capital is the second largest aircraft operating lease company globally by number of aircraft, with an owned, managed and committed fleet of just under 900 aircraft. The company focuses on the most technologically advanced, fuel efficient and narrowbody aircraft types, providing customers across the globe with the aircraft they need to successfully grow their businesses.  Established in 2001, the company was acquired in 2012 by a consortium comprised of two of Japan's biggest companies SMFG and Sumitomo Corporation.  For additional information, please visit SMBC Aviation Capital's website at https://www.smbc.aero/
 
"Today, we are a business combining balance sheet scale with a high-quality, narrow body focused asset base and efficient access to capital, which places us in a unique position to deliver strong long-term profitable growth in the years ahead." 
Peter Barrett, Chief Executive Officer, SMBC Aviation Capital