News — 2023
Southwest Airlines and SMBC Aviation Capital enter into agreement on airline's sustainability initiatives
07/03/2023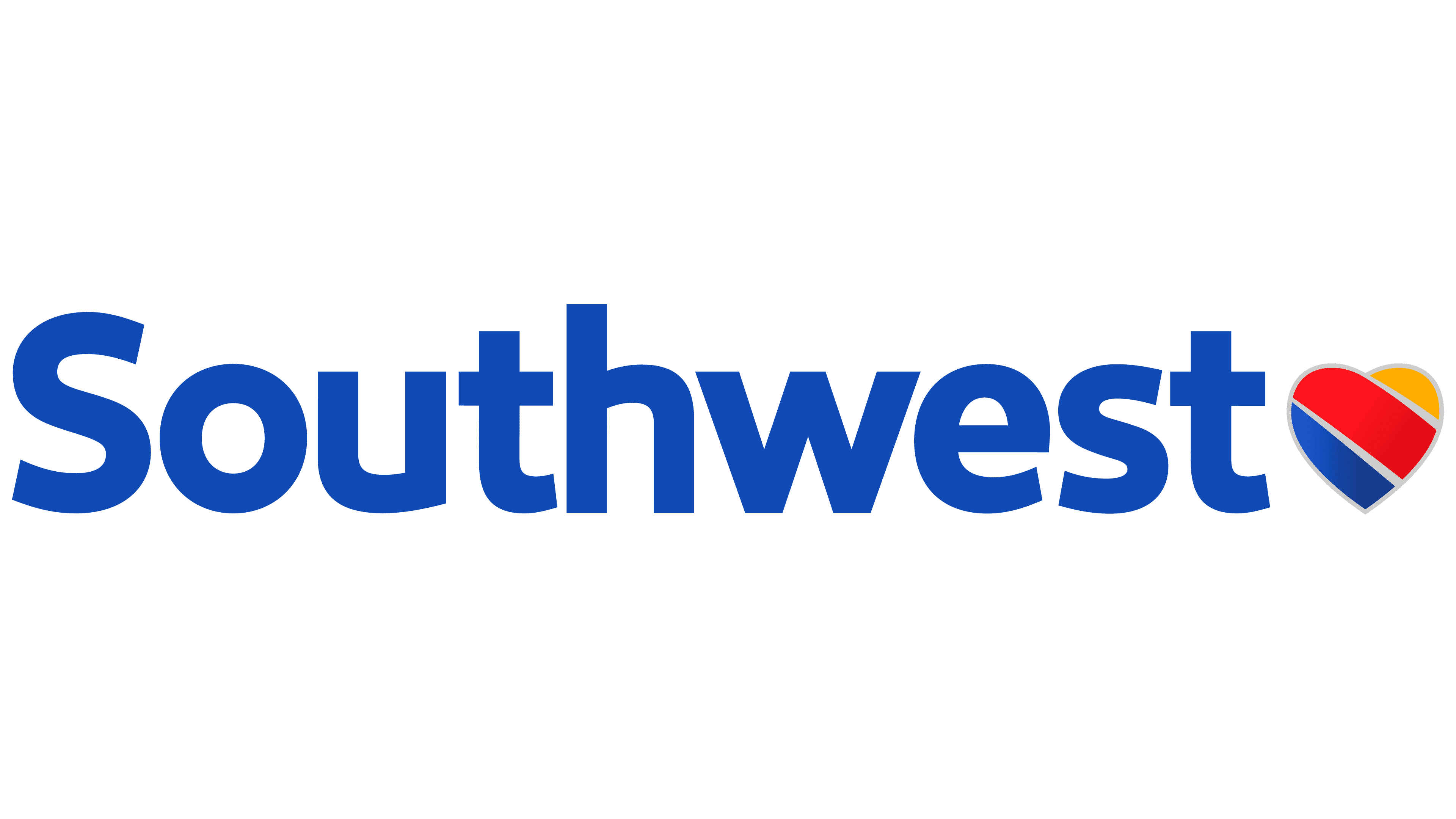 Southwest Airlines becomes launch customer of carbon credits programme
Dublin, 7th March 2023: SMBC Aviation Capital, the world's second largest aircraft leasing company, today announced that US-based Southwest Airlines® has agreed to purchase over 400,000 carbon credits from its portfolio of projects. SMBC Aviation Capital's carbon credit portfolio consists of energy-efficient cookstove credits that align with many of the United Nations' Sustainable Development Goals (SDGs).
Southwest's purchase supports its environmental sustainability efforts, for example offsetting carbon emissions generated by employee business [1] and charitable travel [2] or meeting CORSIA requirements. The agreement will result in the carrier acquiring carbon credits certified by either Gold Standard or Verra over a five-year timeframe from SMBC Aviation Capital's funded projects in Africa and Central America. 
David Swan, Chief Operations & Sustainability Officer, SMBC Aviation Capital, said: "Southwest continues to make sustainability a priority and we are delighted to partner with them as the first customer of our newly-established carbon credit programme.  This announcement supports our objective of working with our airline customers to accelerate their path to environmental sustainability.  We believe that by taking tangible actions and working together we can make positive change, especially in a hard-to-abate sector like aviation." 
Chris Monroe, Senior Vice President Finance Treasury & Sustainability, Southwest Airlines added, "We recognize the important roles that both in-sector and out-of-sector levers play in our sustainability journey. Expanding our existing partnership with SMBC Aviation Capital supports these projects that are expected to help mitigate carbon while contributing positively to local communities in Africa and Central America."
SMBC Aviation Capital is the first aircraft leasing company to develop a carbon credit programme and announced an initial investment of $53.3 million in carbon credit projects in September 2022.  The projects align with up to 10 of the 17 UN Sustainable Development Goals including good health and well-being, gender equality and climate action. Part of the investment will also support local community initiatives such as irrigation schemes and micro finance opportunities for women.  Independent due diligence was undertaken on the company's 11 carbon credit projects by Dutch company, Climate Focus.
-ends-
MEDIA CONTACTS:  
SMBC Aviation Capital: 
Dara O'Sullivan / Conor Irwin             +353 86 021 0135 / +353 1 859 9425
FGS Global: 
Richard Webster-Smith / Theo Davies-Lewis / Claire Keyte       +44 20 7251 3801 
ABOUT SMBC AVIATION CAPITAL: 
Headquartered in Dublin, Ireland, SMBC Aviation Capital is one of the world's leading aircraft leasing companies, with an owned, managed and committed fleet of over 900 aircraft. The company focuses on the most technologically advanced, fuel efficient and narrowbody aircraft types, providing customers across the globe with the aircraft they need to successfully grow their businesses. Established in 2001, the company was acquired in 2012 by a consortium comprising of two of Japan's biggest companies SMFG and Sumitomo Corporation. For additional information, please visit SMBC Aviation Capital's website at https://www.smbc.aero/  
About SMBC Aviation Capital's ESG Strategy
SMBC Aviation Capital operates one of the most fuel efficient fleets in the aircraft leasing industry and is working to a target of up to 80% of new technology aircraft in its fleet by the end of 2025. The company is working with its shareholder Sumitomo Corporation to explore ways to increase the supply of Sustainable Aviation Fuel (SAF) to the global airline industry and is also working with Aircraft Leasing Ireland (ALI) on initiatives that can scale up the production of SAF. It has developed its own framework to achieve net zero in its own operations by 2050 and has offset all of its operational emissions since 2019.
For additional information on SMBC Aviation Capital's sustainability initiatives, visit www.smbc.aero/esg and access our ESG strategy.
About SMBC Aviation Capital's Carbon Credit Projects
In conjunction with CO2 Logic www.co2logic.com, a Belgian based company, SMBC Aviation Capital has invested in an energy efficient cookstove project in Burkina Faso in West Africa.
A major element of SMBC Aviation Capital's initial investment will result in energy efficient cookstoves being provided to 28,000 families in the region who will no longer need to rely on traditional cooking methods which are harmful to the environment and to their own health. According to the Clean Cooking Alliance, the use of open fires and solid fuels for cooking causes nearly 4 million premature deaths each year and, according to the Environmental Protection Agency, the average open fire produces nearly as much carbon dioxide as the average motor vehicle.
Separately, SMBC Aviation Capital is working with C-Quest Capital www.cquestcapital.com, a US provider, to forward purchase carbon credits from a range of energy efficient cookstove projects across Africa, Asia and Central America.
C-Quest Capital is a leading carbon project developer whose purpose is to transform the lives of rural families whose health, well-being, and economic welfare are most at risk from climate change. CQC does this by providing clean energy technologies and sustainable land-use solutions that generate verified carbon credits. CQC projects deploy simple, clean and thermally efficient cookstoves to households to replace inefficient open-fire cooking in rural communities.
These projects will reach over 3.2 million households and have a significant sustainable development impact across climate, health, social and economic empowerment, meeting a minimum of seven UN Sustainable Development Goals.
Due diligence across all projects has been independently undertaken by Climate Focus www.climatefocus.com, based in the Netherlands.
About Southwest Airlines
Southwest Airlines Co. operates one of the world's most admired and awarded airlines, offering its one-of-a-kind value and Hospitality at 121 airports across 11 countries. Southwest took flight in 1971 to democratize the sky through friendly, reliable, and low-cost air travel and now carries more air travelers flying nonstop within the United States than any other airline1. Based in Dallas and famous for an Employee-first corporate Culture, Southwest maintains an unprecedented record of no involuntary furloughs or layoffs in its history. By empowering its more than 66,0002 People to deliver unparalleled Hospitality, the maverick airline cherishes a passionate loyalty among as many as 130 million Customers carried a year. That formula for success brought industry-leading prosperity and 47 consecutive years3 of profitability for Southwest Shareholders (NYSE: LUV). Southwest leverages a unique legacy and mission to serve communities around the world including harnessing the power of its People and Purpose to put communities at the Heart of its success. Learn more by visiting Southwest.com/citizenship.
U.S. Dept. of Transportation most recent reporting of domestic originating passengers boarded    

 

Fulltime-equivalent active Employees     

 

1973-2019 annual profitability   

 
Media Contacts:  
Visit the Southwest Newsroom at swamedia.com for multimedia assets and other Company news.  
Media Relations Team: (214) 792-4847, option 1  
"We believe that by taking tangible actions and working together we can make positive change, especially in a hard-to-abate sector like aviation." 
David Swan, Chief Operations & Sustainability Officer, SMBC Aviation Capital